Regular price
Rs. 1,250.00
Sale price
Rs. 800.00
Unit price
per
Sale
Sold out
Order SONGARA Ashwagandha Ayurvedic massage oil for men and experience firmness, better length and long-lasting performance in bed to give your partner a highly pleasurable and memorable experience. Try it today to see better results.
Made With Vedic Sneh Vidhi: Utilizing ancient Ayurvedic methods, an intricately blended mixture of active rare herbs and is created to provide an age-old healing remedy.
FDCA Approved: This guarantees the reliability, excellence and authenticity of the products you use.
Made in India. Free of chemicals. GMP Compliant.
This advanced formulation is completely Ayurvedic, natural and health friendly.
Certified as GMP, AYUSH, and ISO.
For optimal results, 10 - 15 drops should be gently applied using gentle fingertip massage.
Keep Massaging For 3-5 Minutes Untill Oil is absorbed Completely.
No Side Effects
SONGARA Ashwagandha Oil is a potent and effective formulation made from premium ingredients to improve outcomes in men's health. Natural and safe, it contains pure extracts of ashwagandha, shatavari, brahatifal and other herbs combined with tila oil.
Experience harder, longer lasting power for pumping with more satisfaction.
carefully selected ingredients prepared to deliver potent intended results, including ENERGIZER, UPRIGHT, PROLONG, and Men's Health.
View full details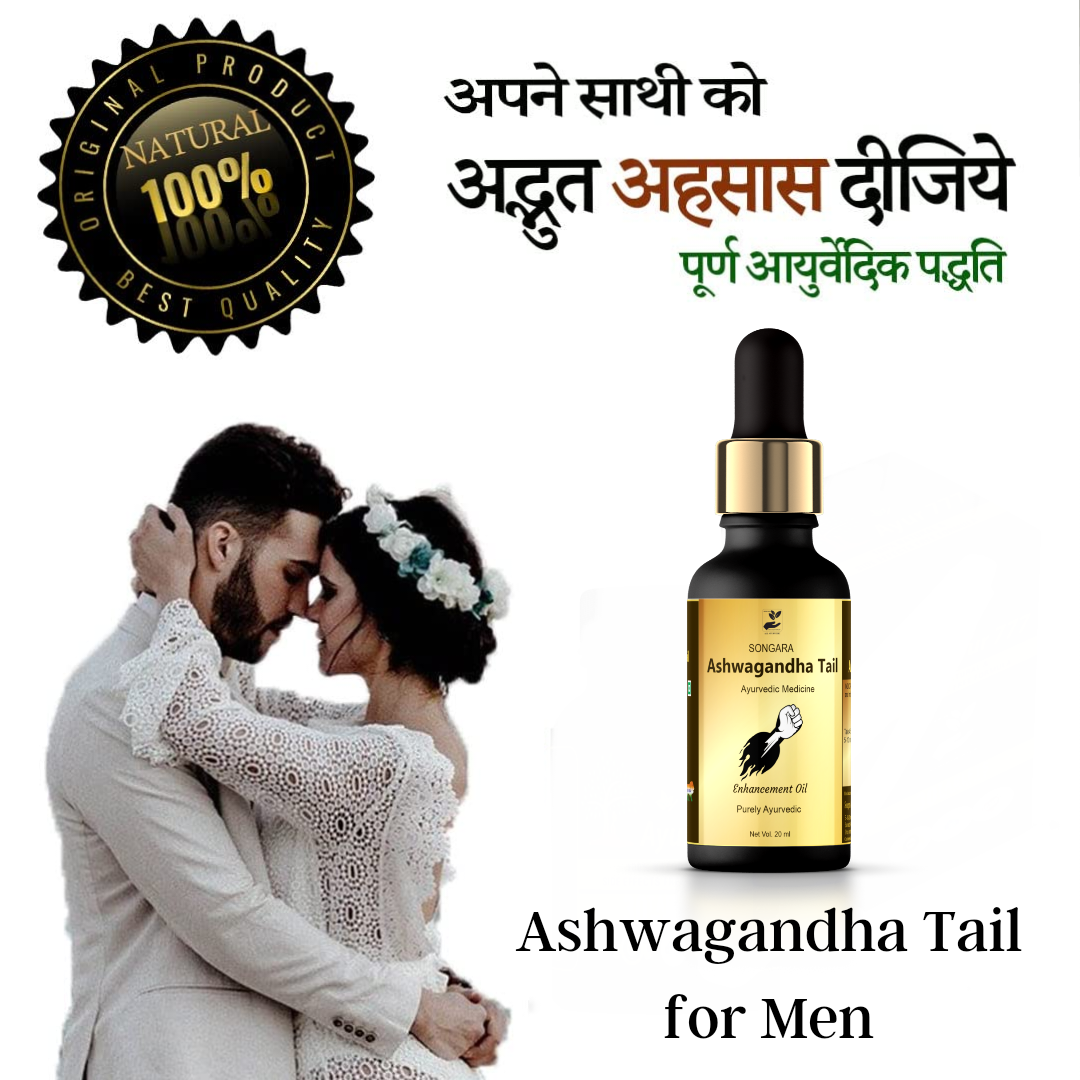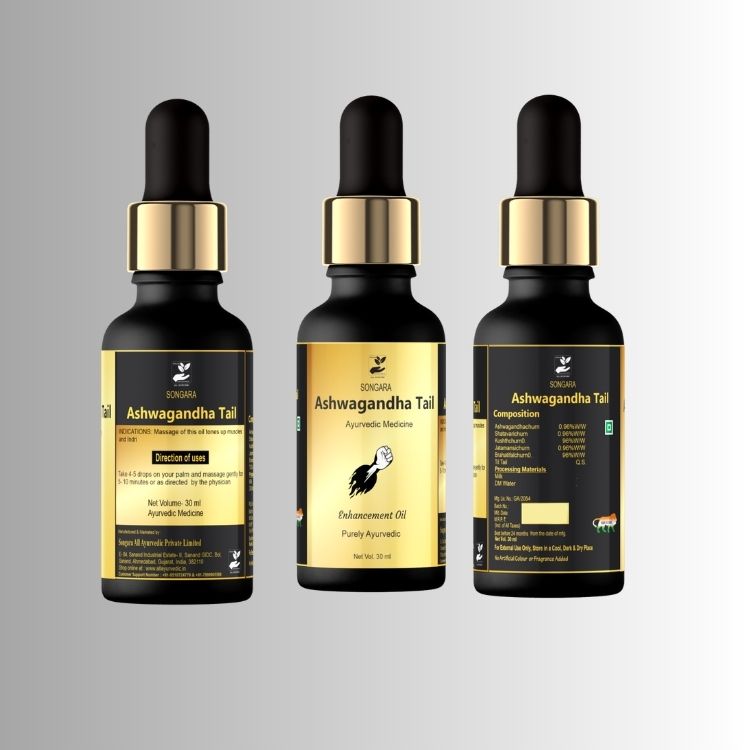 Key Ingredients
Ashwagandha

Helps strengthen local muscles

Shatavari

Increases virility and stamina in men

Kuth

Considered to be highly aphrodisiac in its qualities

Jatamansi

Ayurveda practitioners have used it as a sedative, germicide, and blood purifier

Brahatiphal

It is Ushna Veerya, Deepan, Pachan, astringent and anthelmintic

Til

Improves sperm count and motility & can be prescribed as an effective, safe method for male infertility
Key Benefits
Helps improve local tissue hardness

Helps overcome Infertility in Males

Improves Stamina & Strength

Helps boost local blood supply
Talk to our Specialist
Our esteemed Experts are at your disposal to assist you in selecting the best products which are beneficial to your well-being.
Talk to our Specialist
FAQs
What are the uses of SONGARA Ashwagandha Oil?

It is a massage oil for men for the enlargement of private parts.
Who should use Ashwagandha Oil?

All men above 18 years of age can use it as an enhancer and enlarger or regain strength and stamina. Men above 30 years of age can also use Ashwagandha oil for extra power, stamina, and enhanced power.
Can I take this with my other medicines?

Yes. It is safe to use Ashwagandha Oil with other medicines.
Is Ashwagandha Oil Safe to Use?

Yes, it is a purely Ayurvedic preparation. We are expecting that you have taken the direction of the physician on the use. Use it on the shaft area and avoid the top.